Influential American post-hardcore band Saosin has released their first new material since 2009 and first ever full-length album with original singer Anthony Green, Along the Shadow. Buy Saosin Merch Here
Saosin's earliest beginnings packed a full career's worth of creativity and momentum into one short year, with a scene-defining blend of heady artistic intellectualism and passion. But as history tells it, Green left Saosin after the release of Translating the Name, the 2003 debut EP that set the blueprint for the band's sound. Saosin went on to release two major label albums with singer Cover Reber, Saosin (Capitol, 2006), and In Search of Solid Ground (Virgin, 2009). Since leaving, Anthony Green has been a part of the band Circa Survive.
But with Green's return in 2014, after performing together for the first time in 10 years, Along the Shadow is an adventurous rush of energy; equal parts confidence and vulnerability. It is the total musical experience of the classic Saosin line up: vocalist/lyricist Anthony Green, guitarist Beau Burchell, bassist Chris Sorenson, and drummer Alex Rodriguez. Sorenson produced Along the Shadow and Burchell engineered, with Green's longtime collaborator Will Yip (Circa Survive, Title Fight, mewithoutYou) handling vocal production. Along the Shadow is the homecoming of Green whose instantly recognizable signature vocals and ambitious creative energy fuels an accomplished body of work. It is an album that straddles the line between metalcore angst and melodic experimentalism; a perfect balance of what makes Saosin's music both pretty and brutal. Read Blog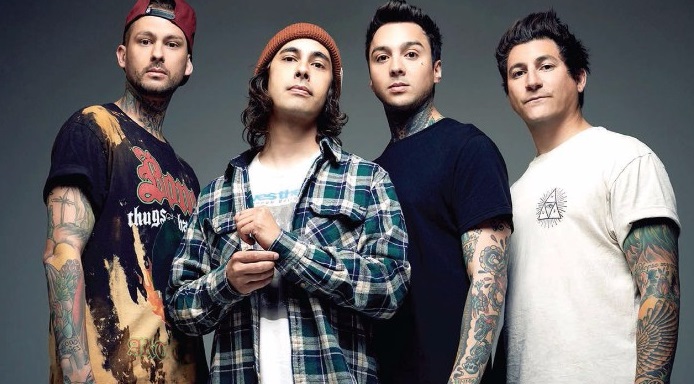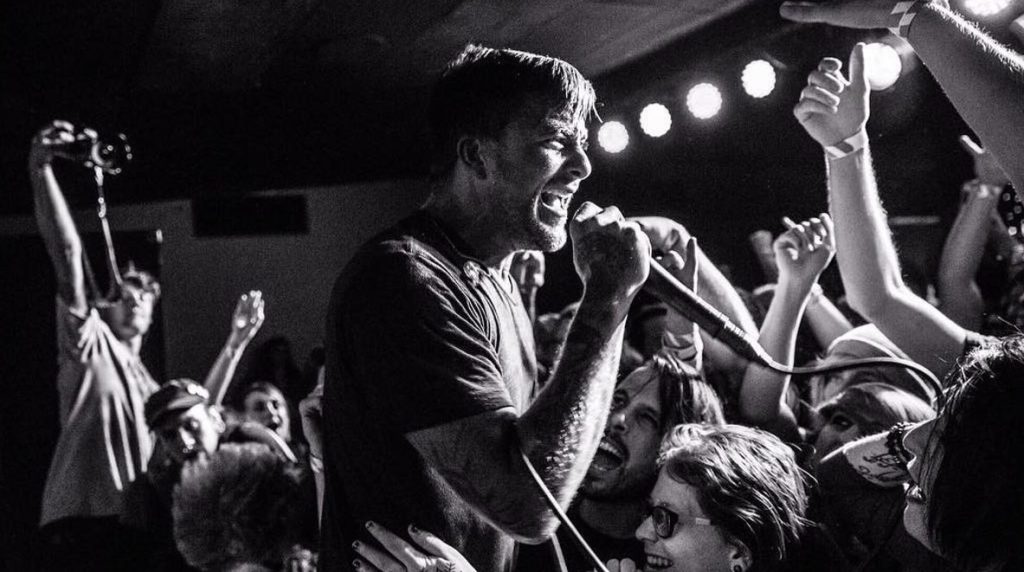 Anthony Green Return, Along The Shadow, Line-up Changes (2014–present)
It has been announced that Saosin is performing the Skate and Surf festival on May 17, 2014 and West Coast tour on early June 2014 with original vocalist Anthony Green.
The band hinted in an interview with Alternative Press that there may be a possible future together with Anthony. The band toured again from January 19, 2015 to January 25, 2015 with Anthony Green on vocals, and played two new songs, as well as stating they are in the process of completing a new full-length album.
After 13 years together Justin Shekoski and Saosin parted ways. Phil Sgrosso of then-Wovenwar (now As I Lay Dying) will handle lead guitar parts during the upcoming east coast tour for the band. During their 2016 spring tour, Saosin announced that their new album would be released on May 20.
On March 16, 2016, they released their music video "The Silver String", which additionally confirmed that their album Along The Shadow would be available May 20. On April 6, 2016, they released their second music video called "Racing Toward A Red Light, which is another track from the upcoming album Along The Shadow.
On April 27, 2016, they released their third music video "Control and the Urge to Pray", which is the third track released from the upcoming album Along The Shadow.
On May 20, 2016, Saosin released "Along the Shadow" on Epitaph Records.
On December 16 and 17, 2018, Saosin played at Glass House, Pomona, where the band reunited with their ex-frontman Cove Reber for two shows. They performed "Voices", "You're Not Alone" and a "Seven Years" duo with Reber and Green. It was the first time in eight years the band had performed on stage with Reber since his departure in 2010.
In 2020, Saosin released four singles with Anthony Green's vocals: a revamped version of their early demo "I Can Tell There Was an Accident Here Earlier" and three versions of "Mookie's Last Christmas" – remixes by Monogram Sound and Jeremy Sh Griffith, and an acoustic version.
On November 10, 2022, it was announced that Saosin would embark on their first Australian headlining tour in March 2023.