Official Saosin Merch Store
Saosin is an American rock band formed in Orange County, California in 2003 by Beau Burchell, Justin Shekoski, Zach Kennedy, and Anthony Green. The band released their first EP, Translating the Name, in 2003. That year, vocalist Anthony Green left Saosin due to personal reasons, and was replaced by Cove Reber in 2004. Buy Saosin Merch Here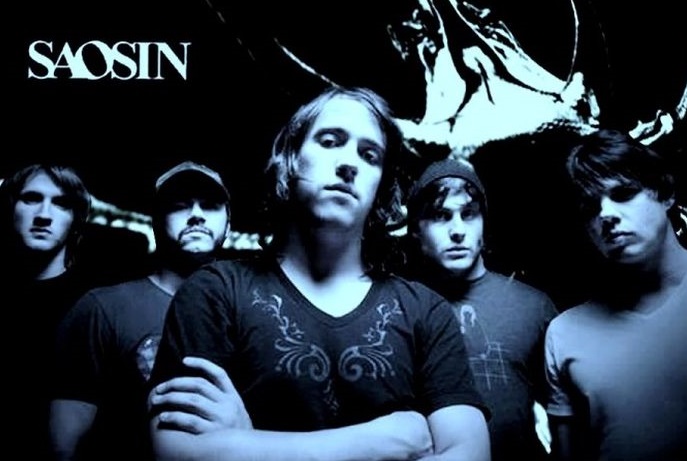 Their second studio album, In Search of Solid Ground, was released in 2009 on Virgin Records and contains three re-recorded tracks from The Grey EP. In 2010, Reber was dismissed from the band. The band reformed in 2013 with all original members except Kennedy, and began touring. They released Along the Shadow, their third studio album and first studio album with Green, in 2016 through Epitaph Records.
Saosin emerged from the emo and post-hardcore scenes during the early 2000s, and has been regarded for their harmonizing vocals, lead guitar riffs with delays and natural harmonics as a form of creating melodies

Anthony Green had initially suggested the name "Saosin" for the band. Saosin means "careful" in Chinese (小心 xiǎo xīn). The word comes from a 15th-century proverb about fathers admonishing their sons who are being married off for money to not get emotionally involved with their wives, as they could die at any time. Green explained the meaning behind this as being a reference to the fact that nothing is eternal, and that it is a mistake to become overly attached to anyone or anything, because that thing will eventually be lost.
While Green's personal interpretation of the word 小心 is obscure, 小心 is generally used in Chinese as a means to express caution. Green had previously used "Saosin" as a track name in his high school band, Audience of One, I Remember When This All Meant Something.
Special Edition
Buy Saosin Merch, hoodie, sweater, long sleeve, kids tee, men's tee, women's tee, and many more! SHOP. Featured Products.